Puebla is an entity full of surprising destinations and this weekend you can get to know its territory planning a road in the company of your friends or family, because among its charms there are destinations that will allow you to live a very refreshing afternoon full of activities and beautiful water landscapes that will leave you incapacitated Talk without having to go far.
Plan your trip in this entity knowing five incredible waterfalls where you can swim or enjoy the beauty of this land, because today we are going to go through some of these wonderful places surrounded by wonderful landscapes, places where you will live unique adventures while swimming peacefully among its clear waters.
San Agustin Ahuehuetla Falls
Located just 1 hour and 25 minutes from the state capital, the city of Puebla, this waterfall is also known as Aguachat Waterfall, one of the most popular places where you can swim in this warm season that is about to begin. Admission to this space is only $50 per person, so you can visit them if you're on a budget.
Location: San Agustín Ahuetla, Puebla.
Los Pescadetos Waterfall
From the state capital, you can quickly reach this waterfall in a ride of about 1 hour and 30 minutes, and it is the perfect place to escape the routine and have fun with the view. It is one of the many waterfalls in the state that has beautiful, clean and fresh water that falls straight from a spring into a lagoon where you can swim or watch the water fall from outside. It is a system of caves and grottoes on the Zukiak River. .
Location: Molcaxac, Puebla
Las Brisas Waterfall
Located 2 hours and 10 minutes from Puebla, it is a waterfall with a drop that forms a pool where you can also take a dip to escape the sweltering heat. Entry to this space costs only $25 Mexican pesos per person and is a pet friendly space, but remember that although you can bring your loins, pets are not allowed to enter the water.
Location: Cuetzalan del Progreso, Puebla.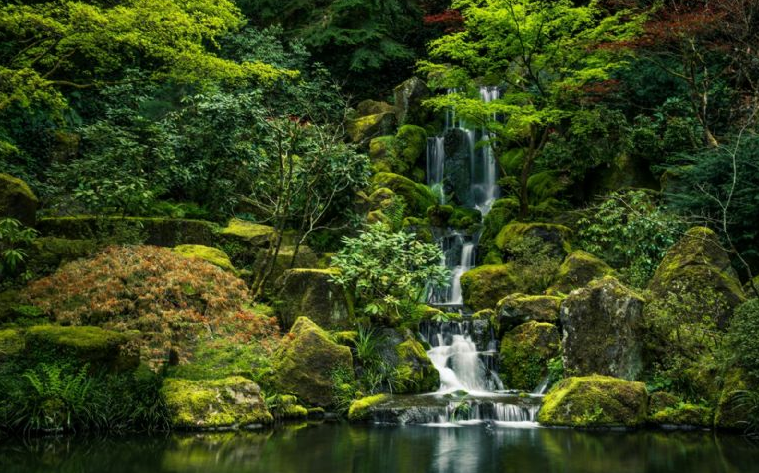 Toliman Falls
Las Cascadas Tulimán is located 2 hours and 15 minutes from the state capital, one of the most amazing natural resources in Zacatlán in the Sierra Norte de Puebla. It is an ecotourism complex where visitors can get in touch with nature, one of which is the huge 250-300m high waterfall that starts at Salto de Quetzalpan.
Location: Zacatlan de las Manzanas, Puebla.
Paradise Falls
At Cascadas Paraíso, you can take a beautiful trail that passes by 10 waterfalls distributed in a circuit of about three kilometers of ascents and descents with an estimated duration of four to five hours, depending on your speed. While not all allow swimming, there are plenty of complementary activities to enjoy, such as ice skating, enjoying the view from the lookout, and crossing the suspension bridge.